Malaika Arora and Arbaaz Khan's son, Arhaan Khan, is a rising star on Instagram, garnering a substantial following. This young scion of Bollywood has recently been spotted frequently in the company of his mother, Malaika, in the city.
Just a couple of days ago, the paparazzi captured Malaika as she indulged in shopping and a dinner outing with Arhaan. Now, it's time for Arhaan to spread his wings and head to college, and last night, Malaika was at the Mumbai Airport to see him off.
Malaika Arora Sees Off Arhaan Khan as He Ventures into University Life
View this post on Instagram
Images and clips, shared by vigilant paparazzi, portray Malaika Arora and Arhaan Khan arriving at Mumbai Airport on Thursday night. Malaika embraced her son warmly, bidding him a heartfelt farewell before his departure.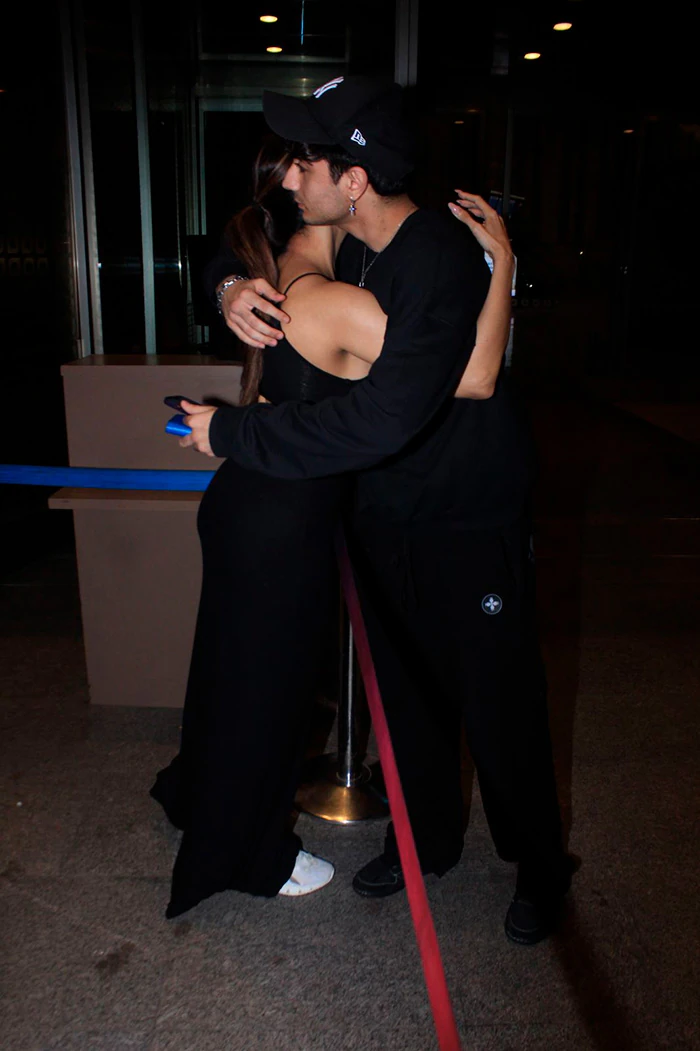 Also Read – Tiger 3: Salman Khan Nails the Swagger with his Bald Look, Eliciting Memories of Radhe Bhaiya
Malaika exuded elegance in a long black dress, accentuated with a tasteful cutout at the back, her hair stylishly tied in a ponytail. Meanwhile, Arhaan chose a casual and comfortable ensemble, donning a black sweatshirt paired with matching track pants and a cap. After Arhaan ventured into the airport gates, Malaika drove away in her car.
In response to the video, one netizen commented, "I love their relationship," while another wrote, "A mother-son bond is beyond words." Check out the heartwarming video below.
Last year, during a conversation with Puja Talwar, Arbaaz Khan disclosed that Arhaan Khan was pursuing filmmaking in the United States. "My boy (Arhaan) is currently studying at a film school in Long Island, where he's in his second year, first semester.
He's thoroughly enjoying his time there," he revealed. Arbaaz also shared that Arhaan had gained experience as an assistant director on Karan Johar's film, "Rocky Aur Rani Ki Prem Kahani."
Malaika Arora and Arbaaz Khan went their separate ways in 2016 but continue to co-parent their beloved son, Arhaan. Speaking at the India Today Conclave, Malaika emphasized that both she and Arbaaz have evolved as individuals and can now peacefully coexist, ensuring their son receives all the attention he deserves.