Malaika Arora, known for her stunning fashion choices, once again captured hearts with her effortless elegance.
While she's renowned for daring fashion statements on the red carpet, her casual wardrobe is equally captivating.
View this post on Instagram
Among her favorite picks is the timeless white midi dress, a symbol of laid-back sophistication. During her recent city escapade, Malaika showcased her signature less-is-more approach, leaving a lasting impression.
Also Read – Did You Know Who is the Most Handsome Bollywood Actor?
For a casual day out in Mumbai, Malaika Arora was snapped by the paparazzi as she exited a city salon.
The simplicity of her style was truly captivating. Her choice of a white midi dress demonstrated her knack for choosing pieces that exude comfort and class.
What truly stood out was her minimalistic approach – a subtle reminder that sometimes, less truly is more. Accessories were kept to a minimum, and her decision to go makeup-free highlighted her natural beauty.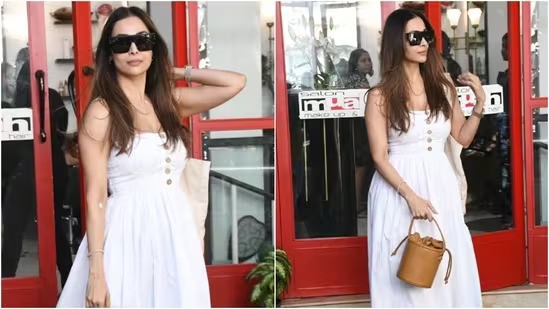 Malaika's ensemble offers inspiration for your summer wardrobe. It's a reminder that embracing simplicity can be the key to creating a chic and breezy look. For those seeking a style upgrade, taking cues from Malaika's understated elegance could be the perfect starting point. Scroll through the images to see how she effortlessly brought together her Outfit of the Day (OOTD)

Also Read –