Sunny Deol's 'Gadar 2 box office collection' is unstoppable, as it inches closer to the coveted Rs 500-crore club. The film, directed by Anil Sharma, made its grand entrance on August 11, 2023, amidst a clash with Akshay Kumar and Pankaj Tripathi's 'OMG 2'.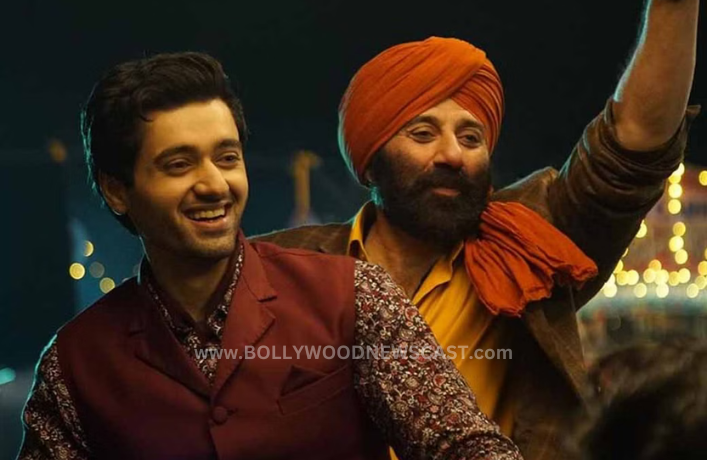 Despite the fierce competition, Sunny Deol's 'Gadar 2' has notched remarkable box office records. As it marks its 23rd day since its release, the movie is poised to achieve the remarkable milestone of Rs 500 crore in collections.
Gadar 2 Box Office Collection, Review
'Gadar 2' witnessed the much-anticipated reunion of Sunny Deol and Ameesha Patel, known for their iconic 2001 film 'Gadar'. The sequel has successfully recreated the magic of its predecessor on the big screen.
Early estimates and Sacnilk reports suggest that the film may have raked in Rs 6 crore on its 23rd day, thus bringing the total box office earnings of 'Gadar 2' to a staggering Rs 492.75 crore.
Also Read – SEE PICS: SRK and Ameesha Patel Reunite with Radiant Smiles at Gadar 2 Success Bash; Fans Demand On-Screen Reunion
Gadar 2 Movie Review
The Bollywood News Cast review of 'Gadar 2' lauds the film for its seamless continuation of the original storyline, picking up where it left off in 2001. This strategic approach avoids any pitfalls a sequel made 22 years later might face, keeping the narrative true to its roots. Tara Singh (Sunny Deol) and Sakina's love story continues to captivate audiences, with their son's journey adding an intriguing twist.
Apart from Sunny Deol and Ameesha Patel, 'Gadar 2' also features Utkarsh Sharma, Manish Wadhwa, and Simrat Kaur, contributing to the film's undeniable appeal and continued box-office success.
Also Read